July 4, 2014, 3:35 pm
1 Comment
Five quotes on Independence, Freedom and Other Stuff.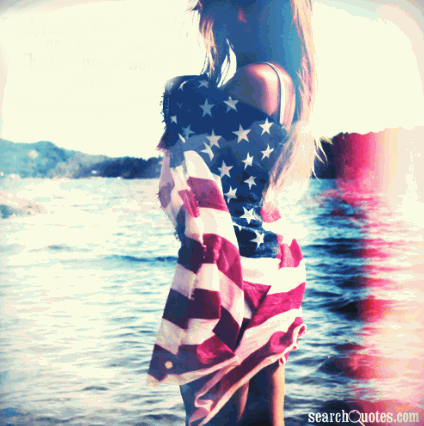 ***
A mini-list today of awesome quotes, which will still be good tomorrow, unlike all those deviled eggs and vegan burgers you may have had!…
"The truth will set you free, but first it will piss you off." ~Gloria Steinem
"When you're born, you get a ticket to the freak show. When you're born in America, you get a front row seat." ~George Carlin
"Freedom is the atmosphere in which humanity thrives. Breathe it in." ~Richelle E. Goodrich
"America is a large friendly dog in a small room. Every time it wags its tail, it knocks over a chair." ~Arnold Joseph Toynbee
"This Fourth of July, let's celebrate our freedom by being trapped for five hours in horrible standstill traffic." ~Unknown
From all the dogs, fantastic and safe holiday to all!